I'll give $100 to anyone, other than my dad, who has ever uttered that phrase with unabashed enthusiasm, and who wasn't referring to the triple layer chocolate fudge cake they only got through half of the night before.
In any case, leftovers happen. Sometimes they're okay just the way they are, and sometimes they need some work. This is what I'm doing tonight...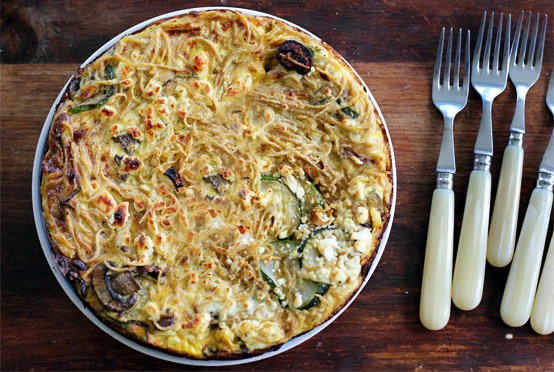 ...as I have the distinct impression that none of the six mouths I'll be feeding are working themselves into a tizzy over the prospect of leftover-spaghetti-with-not-nearly-enough-sauce. Myself included.
It's a Spaghetti Frittata and I'm fairly optimistic about it, given my long-held faith in the following equation:
x + (eggs + cheese) = y
where:
x = unknown variable
y = something I want to eat
I'll let you know how it turns out.